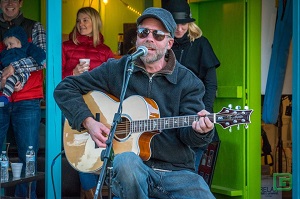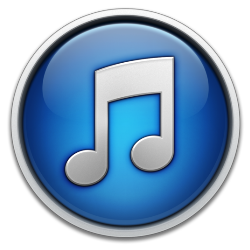 Check out Ed Van Wicklen's Albums on iTunes
Singer/songwriter hailing from York, PA, known for his original music which stems from rock, groove, funk, blues, bluegrass, folk and more. During live shows, Ed will layer in versions of covers with his own take on the songs as well.
Ed's first album, Carved in Stone, was released in 1999 when Ed was gigging regularly around the northeast. Since then, there has been a long hiatus during which Ed recorded his new album, Till the End.
Till the End was released on May 3, 2013. This album was a challenge to himself to record an album with all instruments being played by Ed. And other than a few guest spots, this is exactly what transpired.
He has been described as many different things including: Rock and groove, funk and blues, with a pschadelic jazzy twist. Which goes to show his diversity in playing and writing. Although much of the sets consist of original music, covers do weave themselves into the mix, which include artists like: The Grateful Dead, Bob Dylan, String Cheese Incident, Keller Williams, Jack Johnson, Eric Clapton, Phish, and more.
His 1st CD release, Carved in Stone, had great reviews and lots of radio play all over the world. His 2nd release, Till the End, was released on May 3, 2013 and has so far been receiving great reviews as well!
Musical Experience:
After playing classical piano for 5 years, Ed first picked up the guitar at age 13, playing along to music from the Grateful Dead to Led Zeppelin to Bob Dylan to Eric Clapton and more. Then, after his first real paying gig in 1994 (other than the occasional private party jam session), filling in with Don Carn and some other local musicians at the Granfalloons in York, PA, he caught the performing bug and has been gigging ever since. Since then he's picked up every instrument along the way to add to his collection and his resume of instruments played, including: Mandolin, Drums, Bass, and more... Ed's second album, Till the End, reflects much of this as he plays most of the instruments on the album.
Bands/Projects
Ed Van Wicklen:

Booked solo
Textured Groove: Ed Van Wicklen (Lead Vocals, Guitar); Tony Aguirre (Drums, Vocals)(Aguirre Brothers, Hard Love, Red Eye); Gus Aguirre (Lead Guitar, Vocals); Jared Mills (Bass)(Into the Woods).
Flow: Ed Van Wicklen (Lead Vocals, Guitar); Jon Van Wicklen (Drums); Victor Wueschinski (Bass); Joel Venditti (Lead Guitar); Bill Huff (Saxophone and Vocals).
The BoogieMen

:

Ed Van Wicklen (Lead Vocals, Guitar); Ralph Weyant (Bass, Backing Vocals); Sam Panther (Drums).
:

Jim Topper (Lead Guitar and Vocals) and Ed Van Wicklen (Rhythm Guitar and Vocals).